Whenever someone asks me to recommend a compact camera that is sleek, stylish, feature-packed and offers great quality, those from the Canon IXUS range usually spring to mind.
The 265 sits at the top of Canon's current line-up of its stylish brand (it generally refers to its more enthusiast based cameras as PowerShots).
It features a 16-million pixel CMOS sensor, which is back-illuminated for better performance in low light. It also features a Digic 4+ processor, which is a couple of generations below the latest available, but has still proven itself to be a good performer in the past.
The camera's 12x optical zoom covers a 35mm equivalent range of 25-300mm. There's also digital zoom available in the form of ZoomPlus, which boosts that up to 24x, and a further 4x digital zoom to make a combined total of 48x.
A number of different shooting modes are available, but a couple that are of particular interest is Hybrid Auto, which creates a short video clip two seconds before the shutter button is pressed and combines all the clips at the end of the day for an overview of your day – a fun setting for day trips, holidays, weddings, parties and so on.
The second is Creative Shot, which automatically takes a set of five different photos each with a different digital filter applied to it.
Full HD video recording is available, as well as Wi-Fi and NFC connectivity for sharing images between devices, such as your smartphone or tablet. On the back of the camera is a three-inch 461,000 dot screen, which isn't touch sensitive.
As I generally find with IXUS cameras, the IXUS 265 has a very sleek chassis which has a very pleasing outward appearance. It's impressively small considering it has a 12x optical zoom too – you won't struggle to fit this camera in your jeans pocket, making it ideal for carrying with you all the time.
Build quality and handling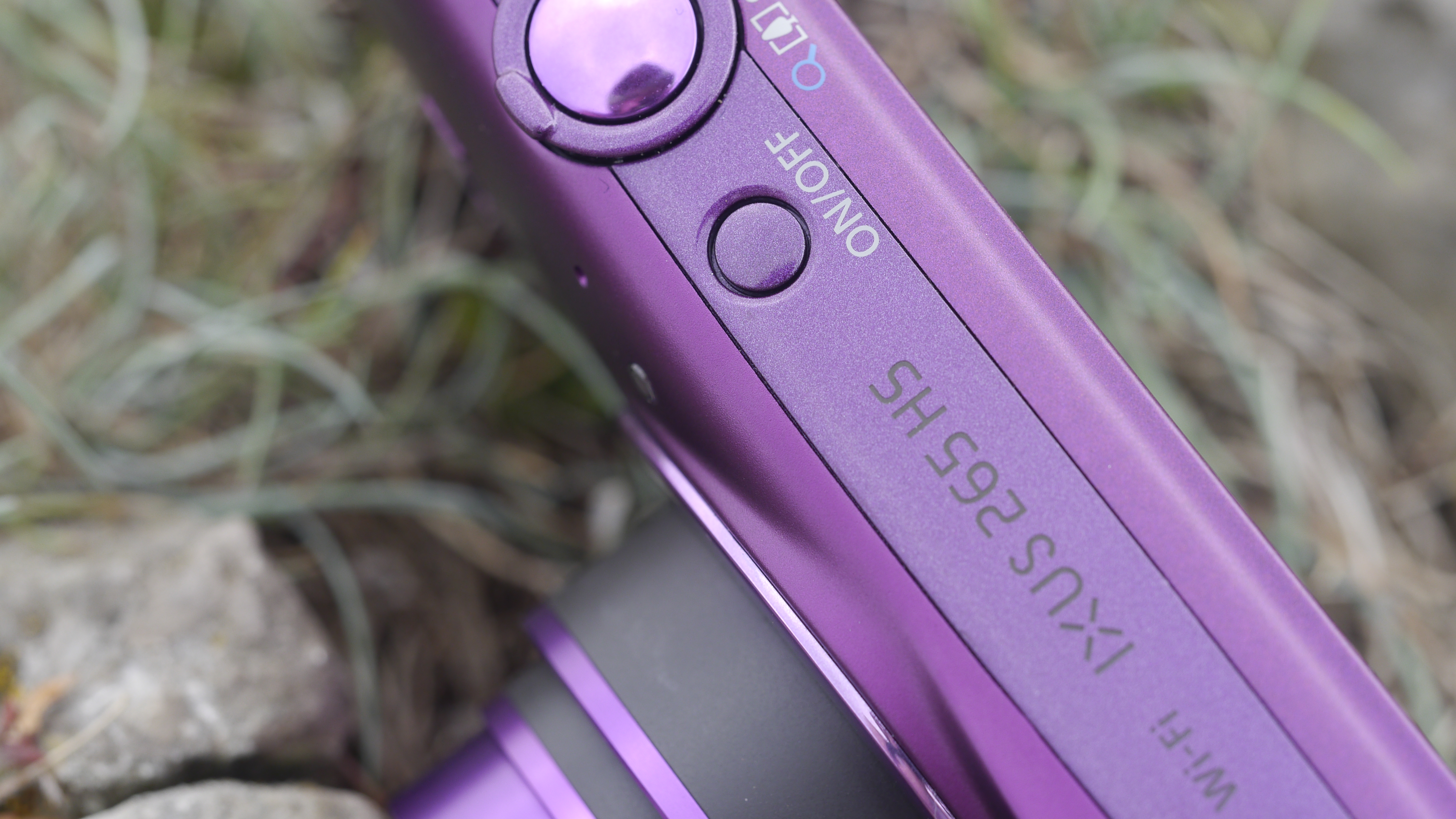 On top of the camera is the on/off button, shutter release and a switch for moving between the three different exposure modes the camera offers – automatic, creative shot and the fun Hybrid Auto mode. It's nice to be able to quickly toggle between the fully automatic and in particular creative mode – great if you're using the creative mode but quickly want to capture a "normal" shot.
Once the automatic selection has been chosen, you can choose a few different modes, accessed by pressing the function button on the back of the camera. There's fully automatic, which sees the camera take complete control of the camera, Program mode, Portrait, Smart Shutter (the camera will take a shot when it detects a face), High-speed Burst, Handheld NightScene, Low Light and a few digital filters, including Toy Camera and Fish-Eye Effect.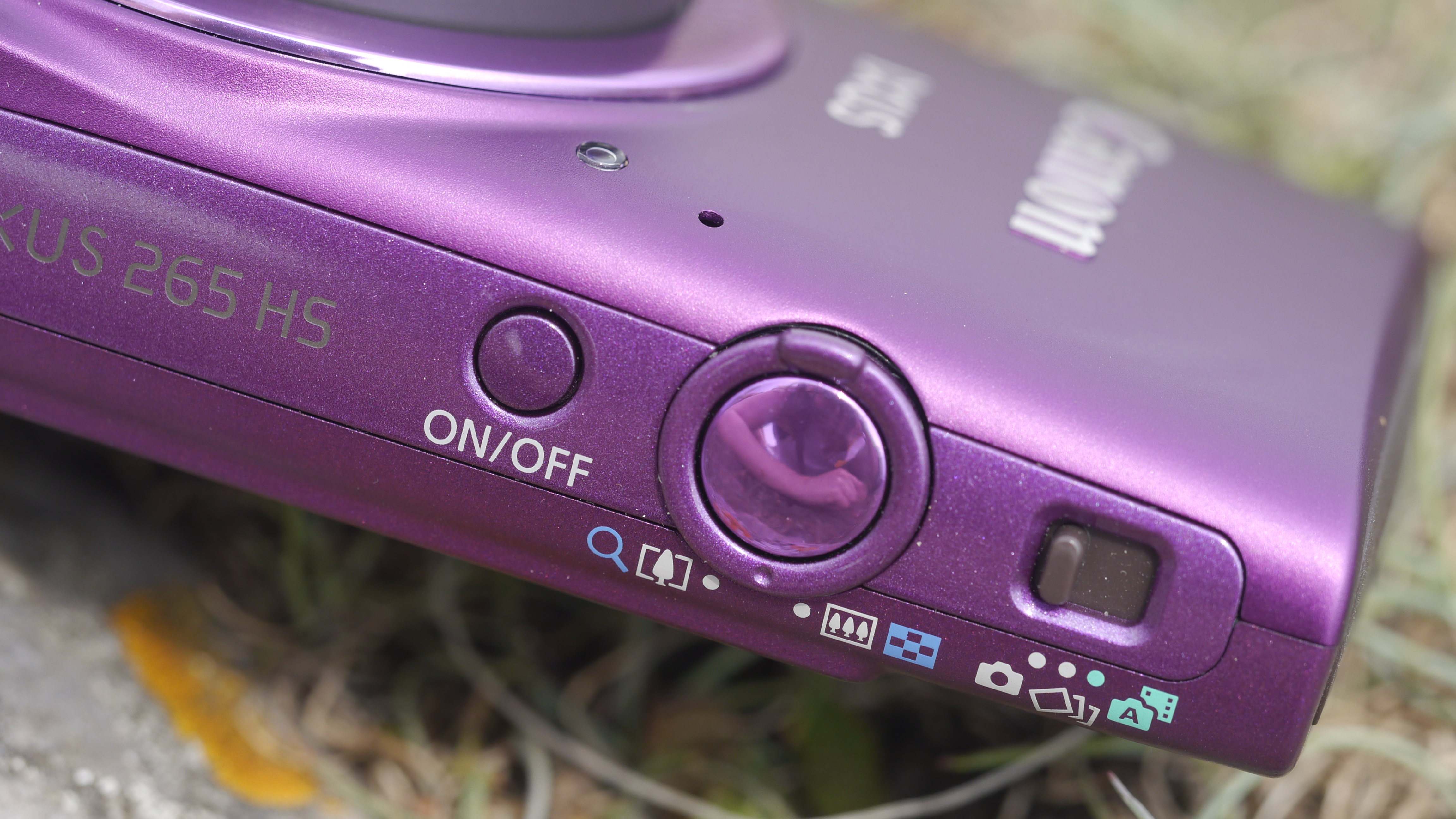 If you choose to shoot in Program Mode then you'll be able to make changes to various settings including sensitivity (ISO), white balance, metering and the different colour settings the camera offers. There's no way to control aperture or shutter speed though – but then again this camera isn't aimed at those looking for that level of control in a compact.
There's a decent number of buttons on the back of the camera, including a standard four-way navigational pad, with each directional key controlling a specific function. The left controls macro focusing, up controls exposure compensation, right controls the flash mode, while the down key changes the display mode.
A dedicated button is found on the back for accessing the Wi-Fi settings the camera offers. From here you can connect the camera to your phone for quickly transferring images and video across, or remotely controlling the camera. You can't upload directly to sites such as Facebook from the camera itself.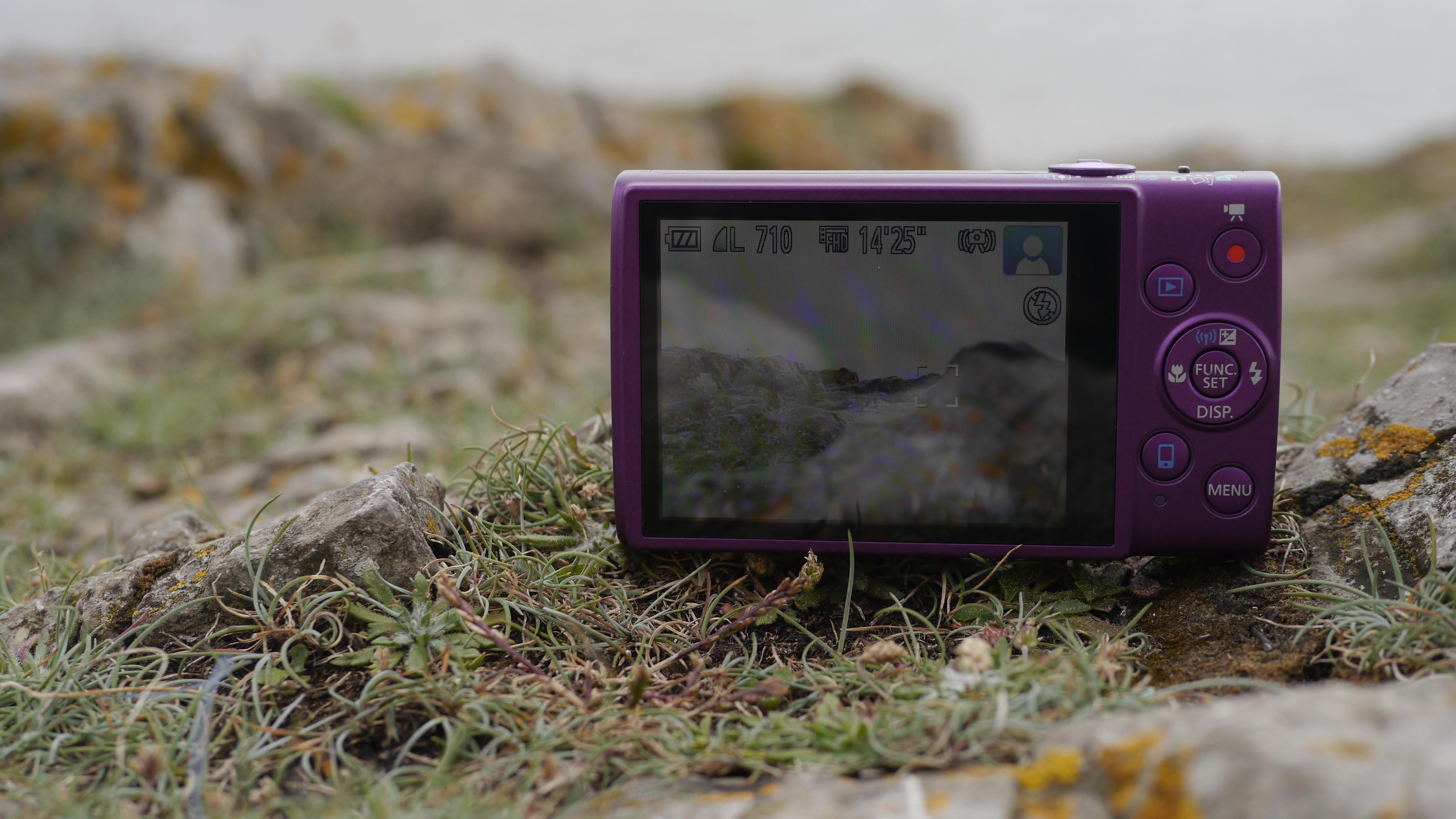 Pressing a function button in the centre of the four-way navigational pad lets you access the most commonly used settings. There will be more settings displayed on the menu if you are shooting in Program Auto mode than using fully automatic or scene modes. While in Program mode, from here you can access settings such as white balance, metering and sensitivity (ISO).
It's likely to be pretty rare that you'll need to dive into the full menu, but if you do, you'll find it fairly well organised into two separate tabs – one for image quality type settings, and another for general settings such as date and time.
Performance
As I've come to expect from Canon IXUS cameras, I was very impressed with the performance from the IXUS 265. For those looking for a great all round camera without having to worry about manual controls and so on, this is an excellent option.
Colours are bright and punchy straight from the camera, displaying the pleasingly warm tones that Canon cameras have become known for. If you want to adjust how colours appear, and you're shooting in Program Auto, you can choose different settings from the MyColors menu – this is a good idea if you want to boost contrast, or shoot in something like monochrome.
Bear in mind however that as the camera doesn't have the ability to shoot in raw format, whichever colour you choose you won't be able to change it in post-production.
Detail is also impressive, especially in those shots taken at lower sensitivities, such as ISO 200. The overall impression of detail is excellent, and if you examine at 100%, while some image smoothing is visible at these low sensitivities, detail is rendered particularly well for a camera with a sensor of this size (1/2.3 inch).
Pushing the sensitivity up to higher levels reveals the introduction of image smoothing. At ISO 800, this isn't too bad, especially at normal or printing sizes. At ISO 1600, it's a fair bit worse, but this should only present a problem if you're photographing something which is extremely detailed in low light without the flash, in which case it is to be expected.
The camera's automatic white balance system copes well with several different kinds of light, including artificial and mixed lighting sources. Similarly, the camera's metering system generally does a good job of producing accurate exposures – I hardly needed to adjust exposure compensation at all.
Focusing is quick and generally accurate. If you're shooting in Program Auto mode, you can activate macro focusing, which is useful for getting close for frame-filling shots. If shooting in fully automatic mode, macro focusing should be activated automatically if you get close to a subject.
The IXUS 265 has a 12x optical zoom, which should be enough flexibility for the majority of shooting conditions. Images taken at the furthest reach of the optical zoom retain a good amount of detail, while even those taken at 24x Zoom Plus are decent, giving you that extra reach if you need it. I wouldn't personally use the 48x digital zoom unless absolutely necessary – but again it's nice to have it there if you need it.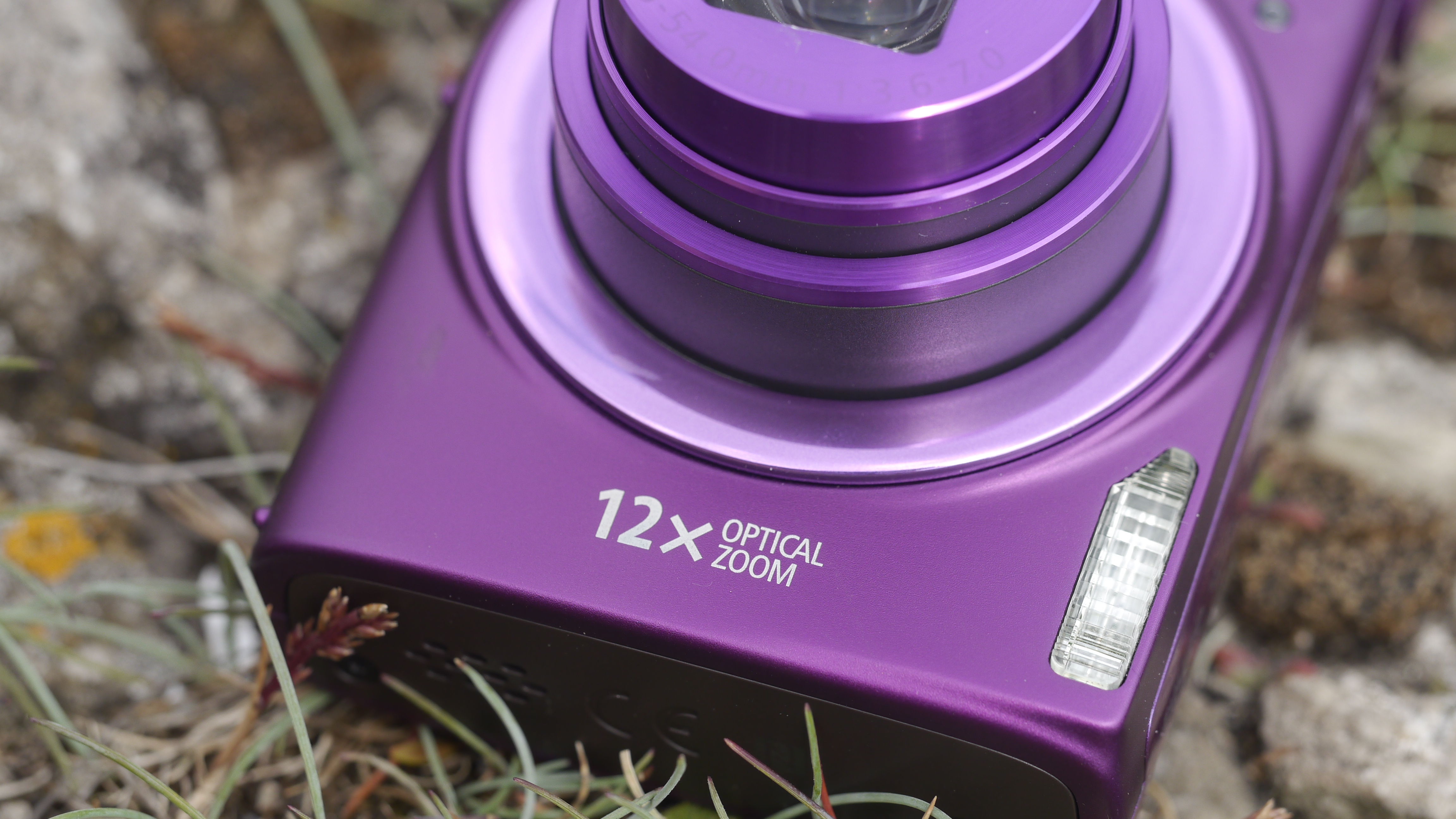 Some of the digital filters which are available in the Creative Mode are good – it's just a shame that you can't select them individually. Instead, if you want more control, when shooting in Program Auto mode, you can choose from the Function menu a limited, and different, range of filters – some of which seem a little outdated now.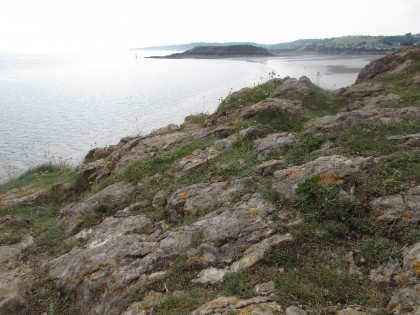 Click here to see full resolution image
At 24mm, the widest point of the IXUS 265's 12x optical zoom lens allows you to get a wide view of the scene in.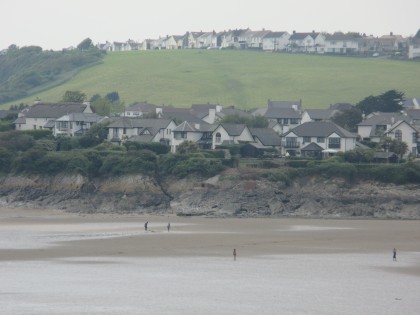 Click here to see full resolution image
Optical image stabilisation helps you to compose an image with ease and keeps images taken at the furthest point of the telephoto optic blur free.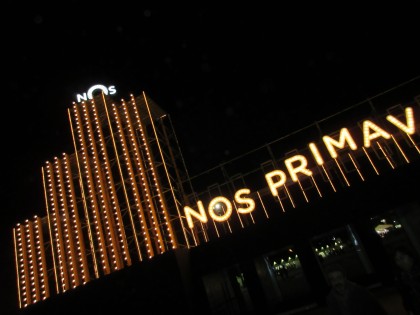 Click here to see full resolution image
The IXUS 265's automatic white balance system has coped well here with the artificial lighting to produce an image with accurate colours.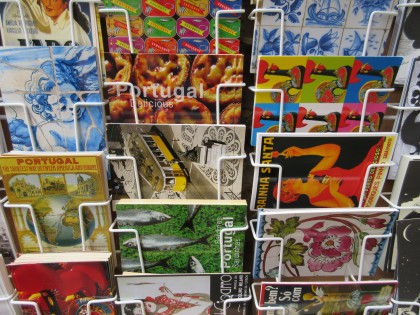 Click here to see full resolution image
There's lots of detail produced by the camera's sensor, despite it being relatively small.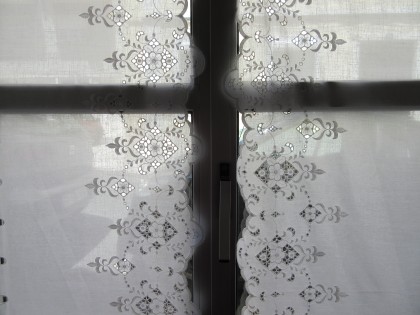 Click here to see full resolution image
Here the camera's metering system has coped well with the difficult lighting condition to produce an image which is well exposed.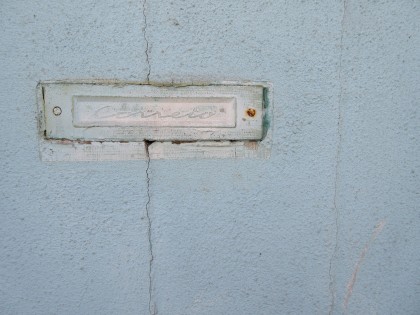 Click here to see full resolution image
Activating the camera's macro mode allows you to get nice and close to the subject for extra fine detail.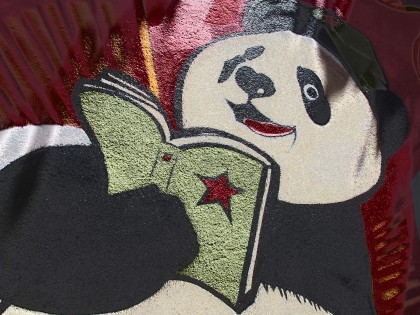 Click here to see full resolution image
Colours are bright and punchy directly from the camera, without being overly vibrant.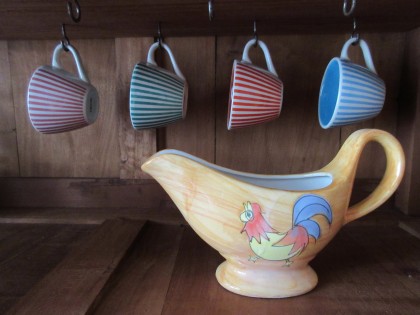 Click here to see full resolution image
At ISO 800, there is some loss of detail if you examine the image at 100%, but the overall impression of detail is good when viewed at normal printing and web sizes, giving you the confidence to use the camera in low light conditions without the flash.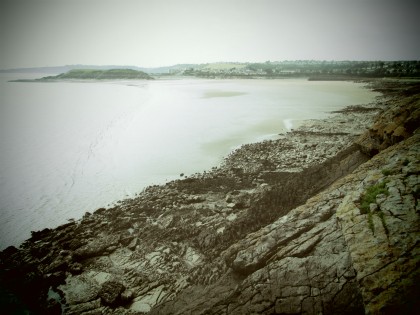 Click here to see full resolution image
An example of one of the filters applied when using Creative Shot. The only control you have here is to choose from different sets of filters, such as Retro or Monochrome.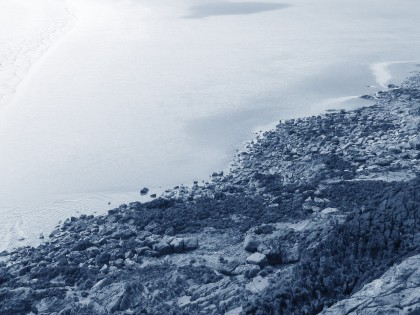 Click here to see full resolution image
Another example – sometimes the camera will apply random crops to the image as well as applying a filter, again not something you have control over.
The IXUS 265 is what I'd describe as a good all-rounder that delivers well on image quality while also being an attractive package in other ways.
A 12x optical zoom should be adequate for most uses, with the decent ZoomPlus option pushing that 24x should you need the extra reach. Image stabilisation does an excellent job too of keeping things steady during composition.
Adding fun modes like Creative Mode and Hybrid Auto also makes this an attractive proposition, although personally I'd like to see more control over the creative filters on offer. Wi-Fi functionality is also a nice-to-see bonus now, one which is becoming more unusual when it isn't offered. In this case, being able to quickly ping a photo across to your smartphone for sharing online is appealing to the Instagram generation.
We liked
Packing a 12x optical zoom and very good image quality into a sleek and stylish body should be applauded. There's plenty to like about this little camera, which is also available in a range of sleek colours to suit every need.
We disliked
Happily, there's not all too much to dislike about the IXUS 265, but if I'm being picky, I'd quite like a touchscreen, and the ability to set the autofocus point – that would make it more akin to using a mobile phone camera, and give you more flexibility.
Verdict
A smart and stylish compact camera which is an ideal choice for those looking for something that they can easily slip into a pocket and forget about. It doesn't offer lots of manual control, but if you just want something for your holiday, parties and nights out, this is ideal.
Get more stuff like this

in your inbox
Subscribe to our mailing list and get interesting stuff and updates to your email inbox.
Thank you for subscribing.
Something went wrong.
View the original Article - TechRadar
Favourite This Author: